AGEB our partner for system installation
Specialists in the field of plant automation.
Datamars is one of the world's leading providers of unique high-performance RFID solutions.
We use these RFID transponders for meat hook identification worldwide.

BANSS is one of the world's leading companies providing slaughter and meat processing systems.
Projects, customers and references around the globe attest to BANSS highest product quality and customer satisfaction.
BANSS Germany is listed in the lexicon of international market leaders from Germany and received the official seal "world market leader".

Allkon - food and plant engineering
The company Allkon GmbH & Co. KG is a manufacturer of slaughter and meat handling equipment for the meat industry and the butchery trade.
As a manufacturer and supplier of high quality stainless steel products with a focus on the food industry
The range of products offered by Höcker covers a broad range for the food industry.

NETRONIC Software GmbH, based in Aachen, is a leading global provider of software for the visualization of complex corporate, planning and production data with the aid of powerful interactive Gantt, network and tree diagrams. With this visualization, companies can make decisions faster and more securely.

InduSoft is an international company with offices in North America, South America and Europe. InduSoft resellers are represented worldwide from Africa to the Middle East and Asia. Our certified system integrators are also represented in many countries, allowing you to purchase near-worldwide InduSoft products or professional HMI / SCADA integration

Automation technology from A to Z - from a single source We rely on Siemens for automation.
Siemens is the only manufacturer in the world with a comprehensive portfolio for all requirements.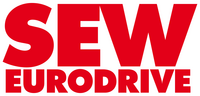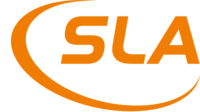 Sulmaq® Meat Systems Technologies has been demonstrating its performance for decades.
Sulmaq® has been developing and producing slaughtering and cutting equipment since 1971.